Discover Your Global Potential
Creating domestic and global
business opportunities for small
and medium-sized companies.
You know where you are going and how you are going to get their, but, what if there is an easier way. With our G.P.S. ™ Global Placement Strategy, we will identify multiple routes, which have been traveled successfully in order to improve your domestic
distribution channels.
T.O.U.R. ™: Targeted Opportunities Under-review Rate gives you the tools to find the right pieces for growing your business. Petersen International Consulting Services' TOUR™ helps you assess and prioritize the opportunities that fit your profile.
Before you go somewhere, you need to identify where you are going. Petersen International Consulting Services' MAP™ (Market Analysis Prospecting ) helps provide you with an overview of what global opportunities are the best fit for your business needs.
Petersen International Consulting Services is dedicated to providing the best economical results, service and rapport with our customers and their new commercial partners. Tackling the challenges of your global business growth is our expertise!
WHY PICS?
SUPERIOR KNOWLEDGE. DEPENDABLE SERVICE. AFFORDABLE RATES.
Why Work with Petersen International Consulting Services?
Is your small business ready to go global? It may be an easier step than you think. Advances in technology can make worldwide commerce achievable for many small and medium sized businesses, depending on the goods or services you offer.
If you're ready to explore the possibilities and challenges of exporting, importing, joint venture partnerships, and/or distribution modeling — Petersen International Consulting Services (PICS) will provide the customized services need to succeed
Your Foreign Venture Resource
Since 2007, Petersen International Consulting Services ( PICS) has assisted companies and organizations in the budgeting, development, implementation, and/or operations of foreign exchange. PICS offers you the know how and experience to increase profitability in a foreign country.
We provide export and import consulting, joint venture solutions, and supply chain management strategies to help you operate in many countries, including USA, India, UK, Mexico, Canada, Japan, China, Italy, Argentina, Brazil, Ecuador, Venezuela, Peru, Panama, Costa Rica, Guatemala, Dominican Republic, Portugal, and Chile.
As an international business consultant we give you every tool your company needs to successfully operate a global venture. We can strategically set up your entire marketing campaign logistics, manufacturing and distribution if need be and have proven to be a key asset to many global organizations.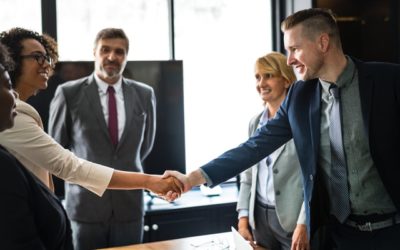 The company's management team has lived and worked in 3 different continents and has 2 decades of domestic, and international sales & finance experience. Our global consulting services utilize this "on hand" expertise to navigate the different cultures, languages,...
read more

Growing Your Global Business
With Petersen Consulting Services
and DIR Incorporated
Copyright ©2022. All Rights Reserved.
Site by Monkeyhouse.